About Us
'Libyan Antiquities at Risk' (LAaR) has developed an illustrated reference website and database that records Libyan antiquities that are under threat of being stolen and sold on the illegal art market. Since the Arab Spring in 2011 and the subsequent political instability the number of antiquities that are trafficked out of Libya has risen sharply. The illustrated reference collection created by LAaR is mainly aimed at customs officials, international agencies, museum curators, the police and cultural heritage sector, to alert them about the likelihood of Libyan provenance of previously unrecorded material of similar appearance to known pieces, and thereby help to prevent the sale of Libyan antiquities on the illegal art market.
Focus
Our main focus is on the removable and portable elements of tomb decorations from Cyrenaica and Tripolitania that are in danger of being illegally exported from Libya and sold on the art market. This is because ancient cemeteries in Libya are particularly vulnerable to destruction and looting due to their marginal position outside the boundaries of archaeological sites. Photographs and information for the LAaR reference collection largely come from the Society for Libyan Studies Archive and from private collections. LAaR is a collaboration between the Society for Libyan Studies and the University of Leicester.
Team
Prof. David Mattingly, University of Leicester and Dr Susan Walker, Society for Libyan Studies are the Project Investigators for Libyan Antiquities at Risk.
Dr Julia Nikolaus and Dr Niccolò Mugnai, University of Leicester, are the Research Assistants responsible for the running of the database and website.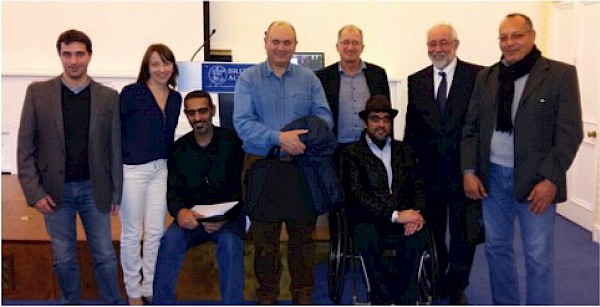 Contact
If you have any questions or queries about our project, please contact Julia Nikolaus or Niccolò Mugnai.
Julia Nikolaus
Jsn13@le.ac.uk
6 University Road
University of Leicester
LE1 7HR
Leicester
Niccolò Mugnai
nm277@le.ac.uk
6 University Road
University of Leicester
LE1 7HR
Leicester